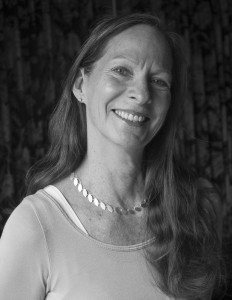 I grew up in Wichita, Kansas, where I started my career in dentistry at the age of 14, working for my father after school, on Saturdays and during summer breaks. My family moved to Asheville, where my dad became chief of staff at the VA clinic. I worked for several dentists in Asheville as a dental assistant before I decided to go to dental school. Wanting to stay in North Carolina, I applied to the University of N.C. at Chapel Hill undergraduate program.
During the four years of undergraduate school while I was earning a B.S. degree in biology, I worked at the dental school under Dr. Tim Turvey, who specializes in cleft lip and cleft palate repairs. I graduated from dental school in 1987 and completed a postgraduate year in Advanced General Dentistry. I then moved back to Asheville, where I opened my general dental practice.
I am married to my wonderful husband, who continues to make me laugh every day. We have two beautiful grown daughters, who have spent a lot of time at my office growing up.
I became a dentist because I wanted to make a difference for all the people who have had bad experiences going to the dentist. I want to make their visit as comfortable and easy as possible. We want the children in our practice to grow up unafraid of going to the dentist and with the knowledge to take care of their teeth and prevent disease for a lifetime. My goal is to teach our patients how to prevent disease, not just fix a cavity or get them out of pain; I want them to know how to take care of their oral health and prevent disease not only in the mouth but also their body as a whole.
The other joy in dentistry for me is the new technology. It is phenomenal to be able to generate a crown or an onlay with a computer right in my office. With this new technology, we can prepare a tooth for a crown then generate it in our office and deliver it the same day. Patients no longer have the messy impressions or temporaries they would typically have to wear for three to four weeks. I also use laser dentistry to provide many treatments, including laser treatment for restorations – we can sometimes do fillings without needing to numb our patients – and soft tissue therapy for ulcers and herpetic lesions. I have been working hard at acquiring my fellowship in implantology and passed my exams and clinicals in March 2014. We are presently placing and restoring implants in our office.
I look forward to the future of dentistry and being on the cutting-edge of the new technology that is around the corner. My staff works as a team as you will see, dental assistants helping our hygienists and the hygienists helping patients at the front desk. Everybody is cross trained so they can step into any other position in my office. We pride ourselves on community service, especially the sealant program put on by the Eblen foundation. My team is required to keep up their education. They spend many evenings, Fridays and Saturdays going to continuing education courses so we can all stay on the cutting edge of dentistry.
Education
Bachelor of Science — University of North Carolina at Chapel Hill
Doctor of Dental Surgery — University of North Carolina at Chapel Hill
AGD — University of North Carolina at Chapel Hill
Certifications
International Dental Implant Association
Laser Dentistry
Computerized Dentistry
CEREC
Lumineers®
PBM Photobiomodulation (Low-Level Red Light Therapy)
Sleep Apnea — Fotona LightWalker NightLase® Therapy
Laser Perio Therapy, including Fotona LightWalker for Advanced Periodontal Therapy
Pinhole® Certification
Guided Biofilm Therapy (GBT)
Memberships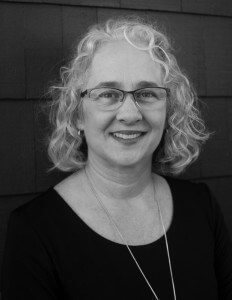 Dr. Teresa Bare completed her undergraduate education at Wake Forest University with a Bachelor of Arts in chemistry in 1985. Her dental degree was obtained from the school of dentistry at the University of North Carolina at Chapel Hill in 1989. She then completed a one-year general practice residency at Pitt County Memorial Hospital in Greenville, North Carolina. She worked in the Winston-Salem area from 1990 to 1998 while her husband completed his training at Bowman Gray School of Medicine. She was happy to move back to western North Carolina in 1998, having grown up in McDowell County. Dr. Bare has been working with Dr. Willoughby since April of 1999.
Practicing dentistry is an honor for Dr. Bare, and it is fulfilling to help patients learn how to care for their own oral health. She feels fortunate to work in a beautiful office with a caring team, where patients' concerns are heard and connections are made. Dr. Bare enjoys providing all aspects of patient care, including oral surgery procedures, and she treats patients of all ages.
Dr. Bare volunteers with the North Carolina Baptist Men Medical/Dental Bus when it comes to the NC Mountain State Fair in September, and is excited about volunteering with the North Carolina Dental Society Missions of Mercy clinics. She challenged herself by taking the Academy of General Dentistry Fellowship exam in 2015. This was significant because she had taken over 800 hours of continuing education classes to achieve this honor. She is now working on obtaining her Mastership in the Academy of General Dentistry and has over 1450 hours of continuing education. Dr. Bare lives in South Asheville and is married to Dr. Rick Bare, a urologist here in Asheville. They have four children, one grandson and one granddaughter. She enjoys family activities, family history, Bible Study Fellowship and reading. She attends Biltmore East Church.
Education
Doctor of Dental Surgery — University of North Carolina at Chapel Hill
General Practice Residency — Pitt County Memorial Hospital
Certifications
Laser Dentistry
Lumineers®
Memberships